Asset-Limited, Income-Constrained, Employed
April 26, 2023 - ALICE in the Crosscurrents: COVID and Financial Hardship in Michigan shows that the total number of financially insecure households rose by 4 percent between 2019 and 2021—double the 2 percent increase in the state's overall population.
ACROSS MICHIGAN, 39 PERCENT OF HOUSEHOLDS STRUGGLE TO AFFORD THE BASIC NECESSITIES OF HOUSING, CHILD CARE, FOOD, TECHNOLOGY, HEALTH CARE AND TRANSPORTATION.
That's why United Ways across Michigan, with help from the Consumers Energy Foundation, have come together to bring you the ALICE Project. 
The ALICE Report is the most comprehensive depiction of need in Michigan to date. In the years since the Michigan Association of United Ways released its first ALICE Report, Michigan residents have started to get a clearer picture of their neighbors, loved ones, friends, and acquaintances than ever before.
Many families across Ionia and Montcalm Counties are struggling to make ends meet.
Can you balance money and stress for 30 days?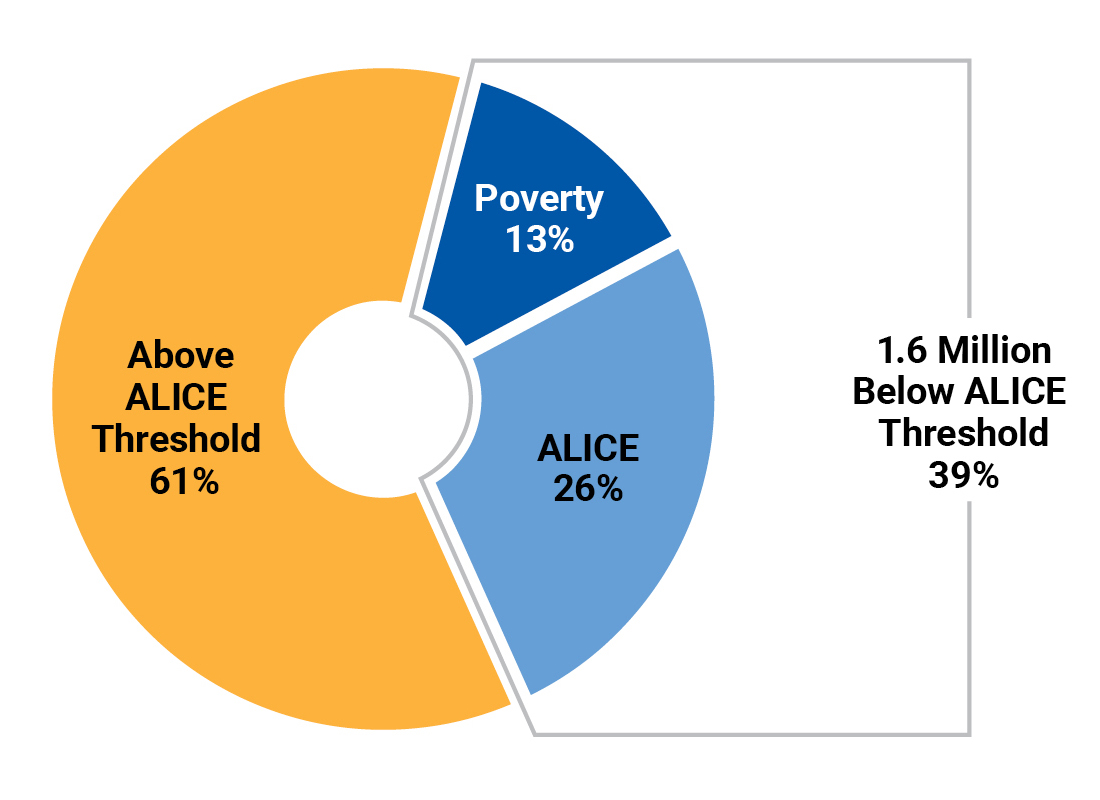 Closing the Gap: Moving ALICE Toward Financial Stability
Households Below the ALICE Threshold
---
Have little or no savings or assets for the future or an emergency
Are more likely to live in unsafe conditions and have poor health
Can't afford basic necessities where they live
Largest number are in biggest demographic groups (working-age; White, non-Hispanic; single or cohabiting households)
Yet some groups are disproportionately represented (Black, Hispanic, Native American, senior, single-parent families)
Factors that Close the Gap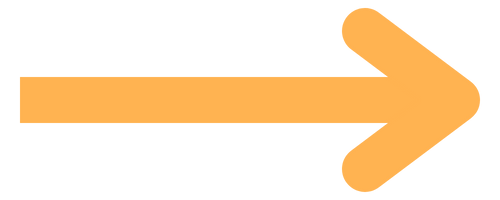 Reliable transportation
Livable wage/basic income
Efficient financial tools
Quality, affordable health care
Affordable child care for working families
Affordable housing and access to healthy food
---
Factors that Widen the Gap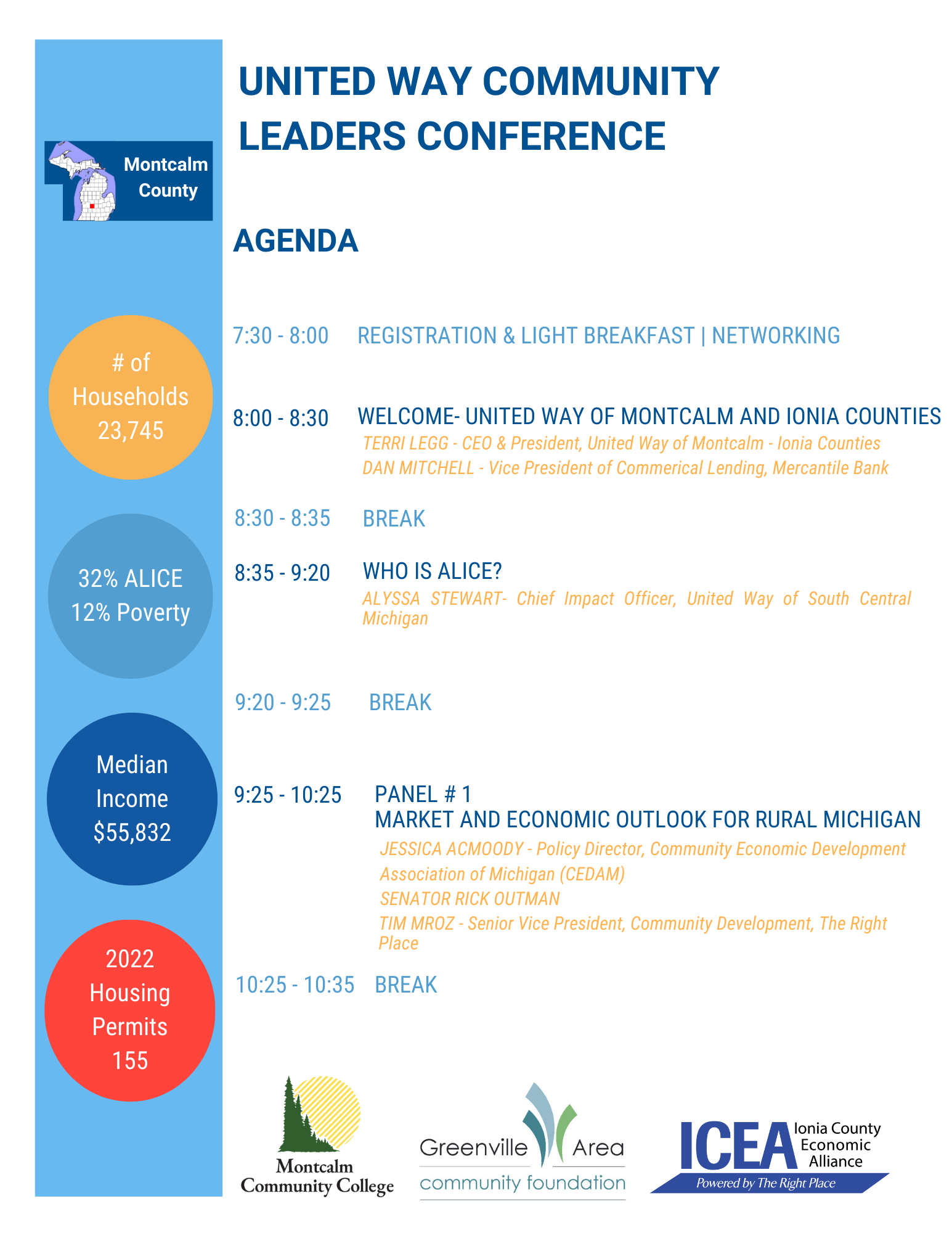 High-priced education and student debt
Child care deserts
Regressive tax systems
Predatory lending with high interest rates
Increased risk for workers - hourly work, fewer benefits, multiple jobs
Racial/ethnic and socioeconomic segregation in housing and in K-12 education
Discrimination and institutionalized racism, especially in housing, health care, education
Financially Stable Households...
---
Have wages that cover the basics
Can save and invest in their future and build generational wealth
Can afford to live in safe, prosperous neighborhoods
Can afford quality child care, education, and health care
Are better able to give back and engage in their communities