Asset-Limited, Income-Constrained, Employed
ACROSS MICHIGAN, 38 PERCENT OF HOUSEHOLDS STRUGGLE TO AFFORD THE BASIC NECESSITIES OF HOUSING, CHILD CARE, FOOD, TECHNOLOGY, HEALTH CARE AND TRANSPORTATION.
Many families across Ionia and Montcalm Counties are struggling to make ends meet.
Can you balance money and stress for 30 days?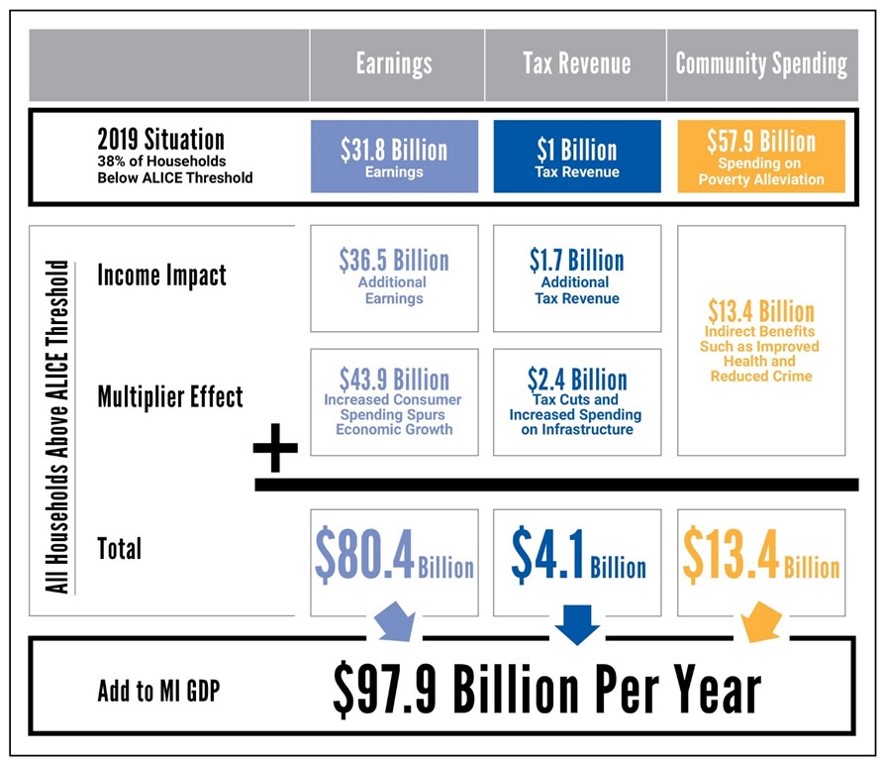 That's why United Ways across Michigan, with help from the Consumers Energy Foundation, have come together to bring you the ALICE Project. 
The ALICE Report is the most comprehensive depiction of need in Michigan to date. In the seven years since the Michigan Association of United Ways has released its first ALICE Report, Michigan residents have started to get a clearer picture of their neighbors, loved ones, friends, and acquaintances than ever before.
This Report provides new data and tools that explain the persistent level of hardship faced by ALICE households, revealing aspects of the Michigan economy not tracked by traditional measures. Three critical trends help us understand why the pandemic is hitting so hard for so many:
The cost of living has been increasing for ALICE households.
The economy is increasingly dominated by jobs with low wages and less security.
The number of ALICE households in Michigan increased in response to the Great Recession and never fully recovered.
THE UNITED WAY ALICE REPORT REVEALS THE FINANCIAL HARDSHIPS OF MANY MICHIGAN HOUSEHOLDS.
ALICE RESOURCES