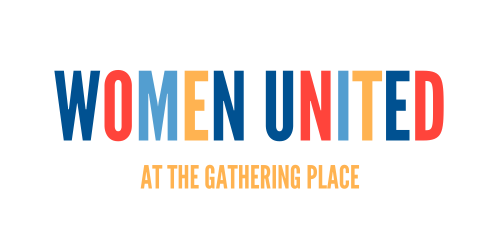 Women United provides women in our community the opportunity to give back, serve others, and foster unity. Our local group is open to all women in Montcalm and Ionia County who are passionate about creating change, building meaningful relationships, and becoming part of a network of women.  Members dedicate themselves to empowering and enhancing the lives of local women, teen girls and seniors in our community with confidence, resources, and skills to achieve their life goals. By doing so, we'll help strengthen the leadership, power, and voices of women in West Michigan through a monetary gift or through volunteering at Women United at the Gathering Place. 
OUR MISSION & FOCUS
Women United is dedicated to helping under-resourced women and their families advance out of poverty through initiatives focused on philanthropic action and volunteerism. This group of passionate and hard-working female leaders is committed to helping entire families become stable and thrive through United Way's impact focus areas. 
Network and volunteer with like-hearted women and community leaders.
Join a nationally recognized group of dedicated female philanthropists.
Make a difference! See firsthand how your investment is improving the lives of children, women and our community.
The members mobilize change by investing in, advocating and volunteering or, and creating programs with a mission to drive equity and excellence for all local families. 
How you can get involved
As a member, you'll gain access to this committed and passionate network of caring women. Membership is open to women who contribute at least $100 annually or volunteer 4 hours at The Gathering Place. 
When you give to United Way, we put your money to work through our Community Fund to support Women United's mission and do the most for local women, teen girls and seniors in need. You can make a one-time gift, donate monthly, or use payroll deduction through your United Way workplace campaign.
Read our press release to learn more.
If you have any questions about becoming a member, email Samantha.Ford@liveunitedm-i.org.
Women United Enrollment