United Way Partners
Community Partners
United Way Montcalm-Ionia Counties understands the importance of working together in the community.  Our staff collaborates with many other local organizations and participates in community initiatives, boards, and collaboratives.
Our Community Partners are organizations that may not have received funding through our Community Investment Process, but are partners with United Way Montcalm-Ionia Counties in some way.  We may work together collaboratively or we may support those agencies or collaboratives in other ways, such as through Volunteer Connections Montcalm-Ionia Counties.
Funded Partners
Local 501(c)(3) agencies or government mandated organizations are eligible to receive grants through the United Way Montcalm-Ionia Counties Community Investment Process.  Through this process, they are eligible to request grants based on our Annual Community Campaign.
The bi-annual community impact process at United Way Montcalm-Ionia Counties for 2019 supported 16 local programs. The Community Impact Committees and the United Way Board of Directors made awards to agencies that address the needs of children, families, and the community, and focus on education, income and health, the building blocks for a good future.
 

Alpha Family Center of Greenville

Encourage, equip and empower families in Montcalm County and surrounding areas.
 

Big Brothers Big Sisters

To provide children facing adversity with strong and enduring, professionally supported one-to-one relationships that change their lives for the better, forever.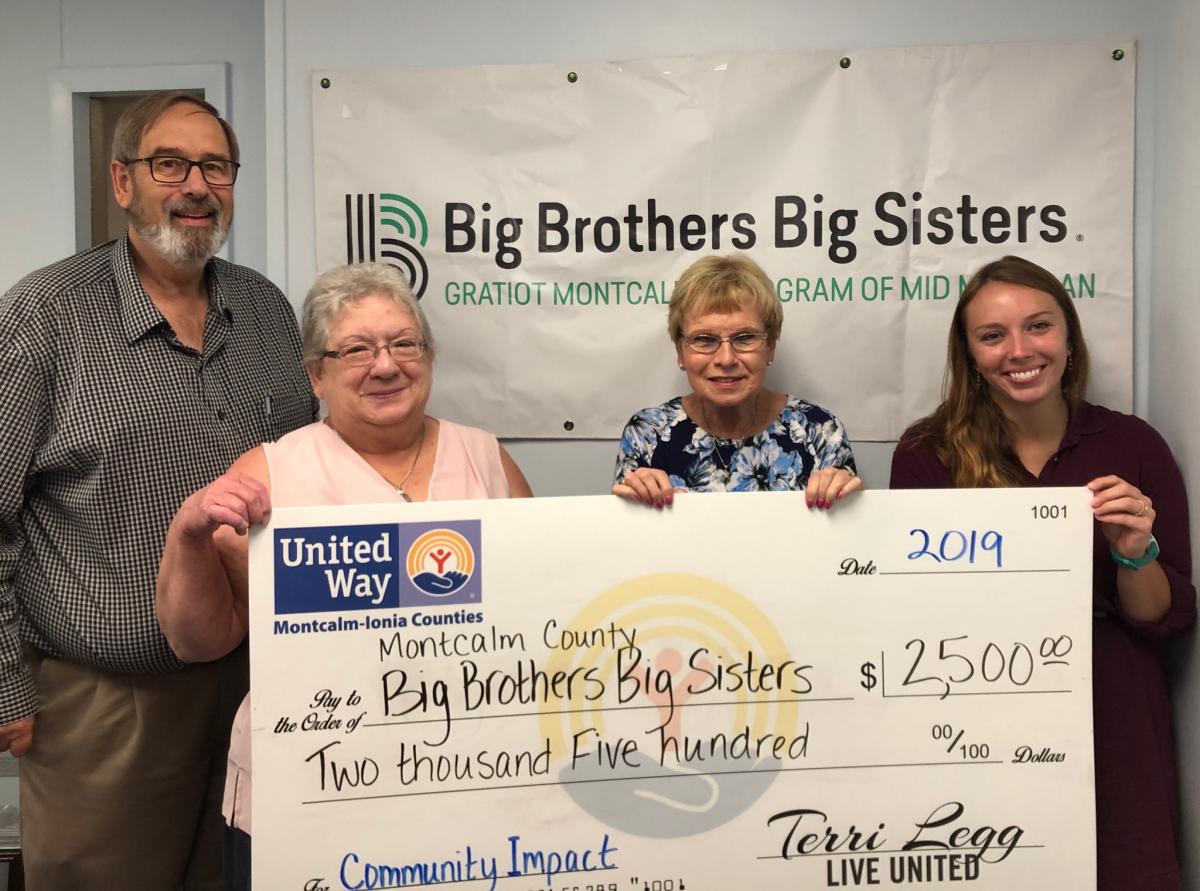 Greenville Optimist Camp Wah-Wah-Tay-See

Improves our community by partnering with private, government, and community organizations to deliver programs to low-income residents that alleviate the local causes of poverty and its effects.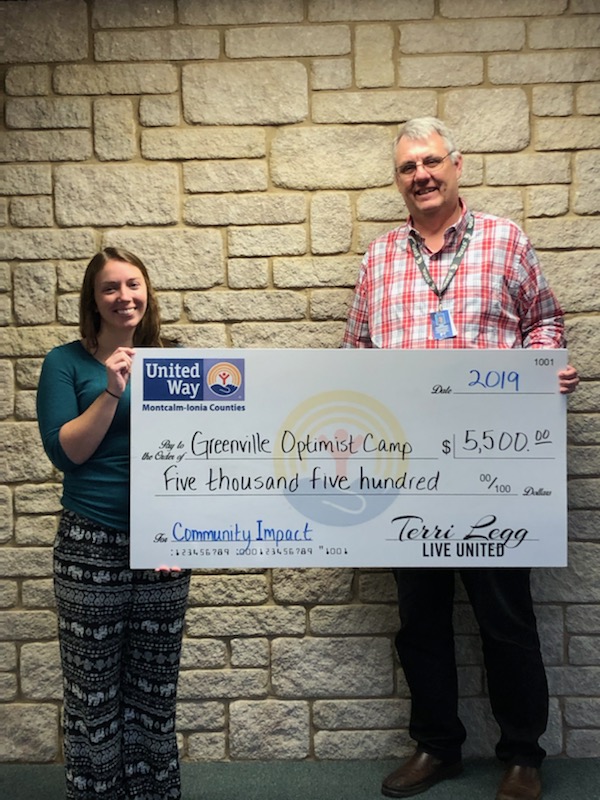 Habitat for Humanity

To improve lives in our community by building safe and affordable housing in partnership with GOD's people.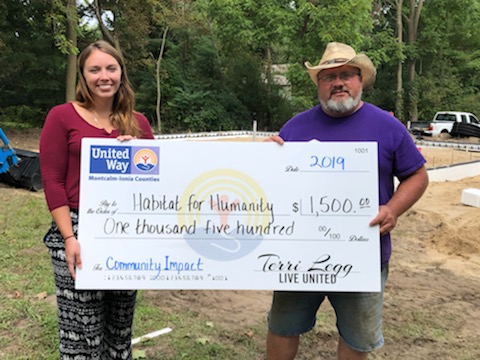 Have Mercy

To reflect the compassion of Christ to homeless families in Montcalm and Ionia counties by providing temporary shelter and food assistance while working with them to rebuild their lives.
 

Ionia Conservation District

To protect our natural resources. Encourage the use of land and water within the limits of its capabilities.
 

Ionia County Intermediate School District – Dolly Parton Imagination Library

To instill a love and appreciation of reading in every child, starting at birth. 
 

Ionia Montcalm Secure and Friendly Environment Child Advocacy Center

To protect children from abuse by providing prevention through education and to coordinate multi-disciplinary investigation, assessment and treatment of child abuse in an environment that is child-sensitive and safe.
 

IM Kids 3rd Meal

To provide '3rd Meal' sack dinners to food insecure elementary students within Ionia and Montcalm Counties.
 

Manna's Market

Providing provisions and pathways with love and respect to those in need.
 

Montcalm Area Reading Council

To provide literacy education to adults and families through tutoring methods using one-on-one, small groups, adult basic education, and English as a second language.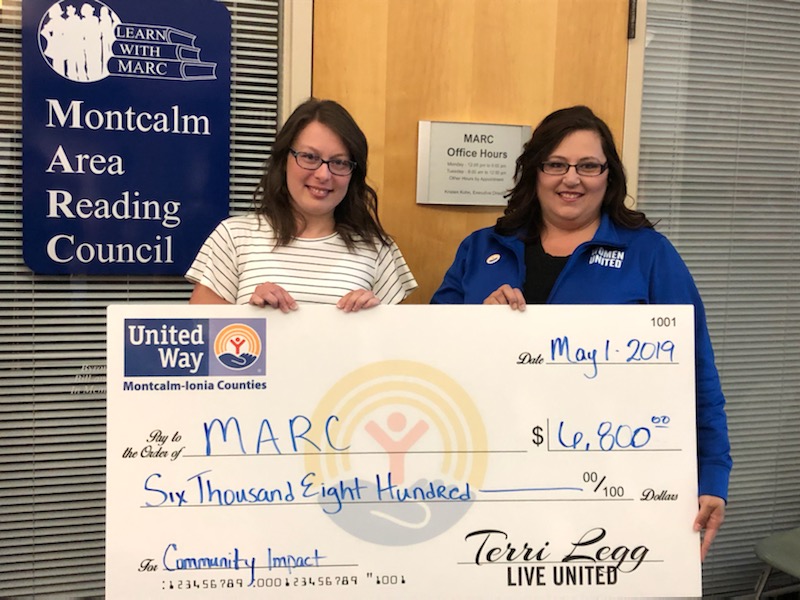 Montcalm County Great Start Collaborative – Dolly Parton Imagination Library

To instill a love and appreciation of reading in every child, starting at birth. 
 

Mid-Michigan District Health Department

To take action to protect, maintain, and improve the health of the communities we serve. 
 

Relief After Violent Encounter

To address the effects of domestic and sexual violence, to promote individual dignity, respect, and safety, to empower survivors by providing shelter, counseling, and advocacy, and to be an agent for social change through awareness and education.
 

Spectrum Health Foundation United and Kelsey Hospitals

Aims to improve the health of the communities served.
 

We Care for Kids Council

To provide leadership in the prevention of child abuse and neglect.